Foundry crane
Cast bridge crane is one of the main equipments in the continuous casting technology of steelmaking. It is mainly used for pouring melted iron from additive bay of converter to converter; Lifting melten steel from refining bay to refining furnace or lifting melten steel from melten steel bay to ladle turret of continuous casting machine.
it can be used under the circumstance of high tempreture and dust-laden, the working duty is A7.
ladle crane mainly consists of electrical appliance, main trolley, travelling mechanism, bridge, aux. trolley etc.
lifting capacity: with undetachable lifting facility, the lifting capacity is the weight of molten metal and its container. With detachable lifting facility, it's the sum of lifting facility, molen metal and its container.
Sketch: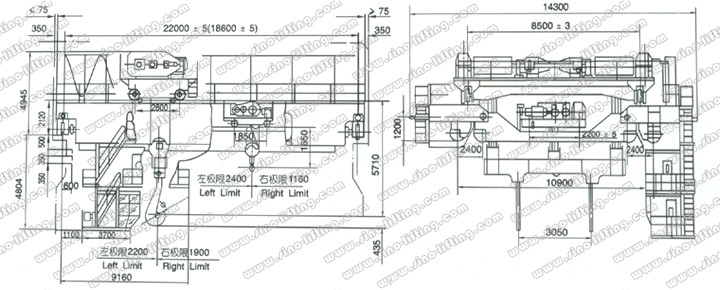 (75/20t)

(100/30t)

(125/50t)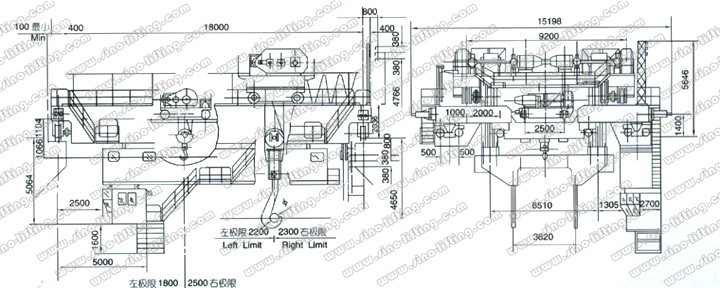 (140/40t)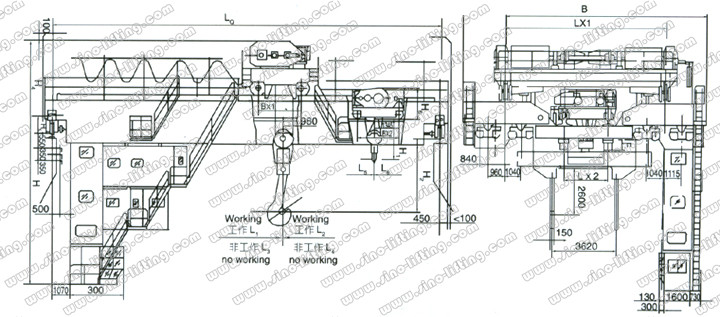 (160/40t)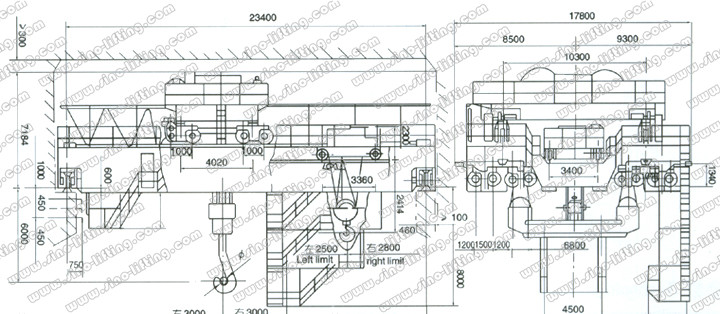 (280/75t)