Wall Jib Crane BZQ-A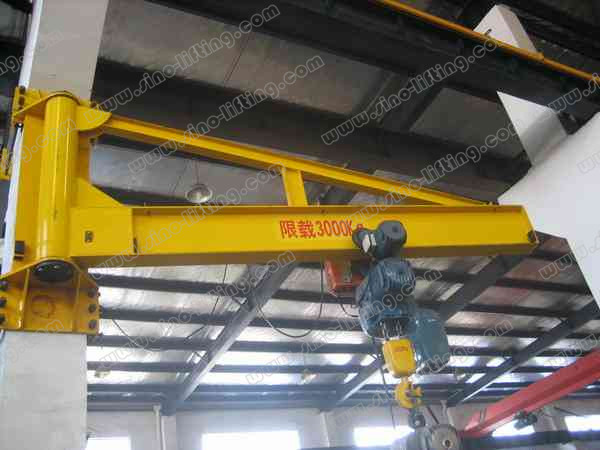 BZQ-A Model Wall Mounted Jib Crane is a new generation of the hoist equipment developed to meet the requirement of modernized production.. It is wall mounted type especially applicable to short-distance, frequent and intensive hoisting operations, with such features as high efficiency, energy frugal, labor saving, occupying less space, easy operating and maintenance, etc.
It can be operated under three-dimensional environment. It is superior in the cases of short distance, concentrated lifting. This jib crane is widely used at various sites for various trades.

The altitude height of site is ought to be less than 2000m.
Flammable, explosive and corrosive gas are forbidden in the work environment.
The capacity: 0.25T, 0.5T, 1T.
The lifting height from 2m to 6m.
Control method
Pendent line with press button or remote control or both.
Sketch: