Overhead Explosion-Proof Crane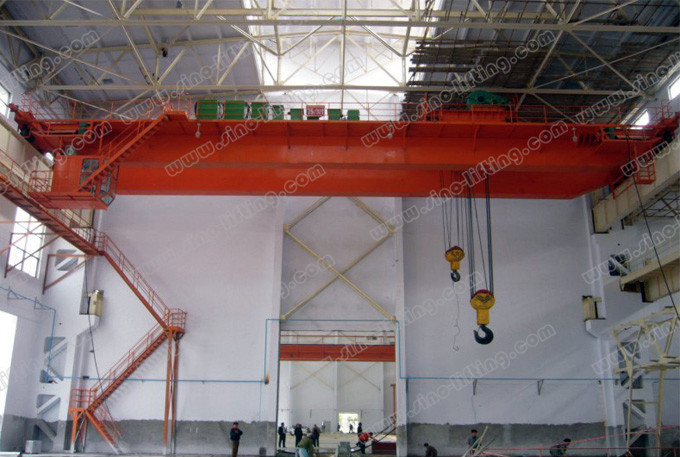 The explosion-proof performance of all electrical machines and electric appliance of QB Model Explosion-Proof Overhead Crane with Hook conforms to the prescriptions of GB38362.2-2000 Explsion-Proof electrical apparatus for Explosive Atmosphere Part II: Flameproof Type, the performance of complete machine conforms to the prescription of JB/T5897-2006 Explosion-Proof Bridge Crane. The crane is qualified inspected by inspection of Conformity and ExdIIBT4 and ExdIICT4 respectively.
The product is applicable to the place in the factory where the capability of transmitting-explosive is no higher than grade II B or II C, and where has mixture of detonating gas which is composed of flammable gas or steam, whose ignition temperature team belongs to T1-T4 team, and air. The applicable danger area is Area 1 or Area 2 (see GB3836.1-2000 for detail).
The product shall be operated on ground; it also can be cab-operated as the user needs.
The working class is middle.
Sketch:

(5~10t)

(16/3.2~50/10t)